Christmas Handmade gifts for teachers -
Regalos de Navidad a mano para las maestras
Remember, this December, that love weighs more than gold.

Josephine Dodge Daskam Bacon
Hola a tod@s!!!!
Me gustaría agradecer a dos personas muy especiales y generosas que me han mencionado en sus blogs
: Courtney de A Diamond in the Stuff y a Kathy de Life on Lakeshore Drive
Me siento sumamente honrada por sus palabras y por participar con mis pequeños trabajos en sus maravillosos blogs.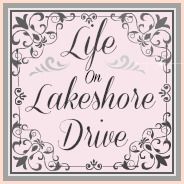 I am deeply honored by your words and for participating in my little work on your wonderful blogs.
Esta semana ha sido un poco caótica, y casi caigo en la tentación de comprar los regalos en alguna tienda y solo pensar en entregarlos, pero como saben me propuse que esta Navidad sería Hand Made. Y sinceramente estaba un poco perdida porque no se me ocurría nada. Finalmente me decidí por comprar unas cajas de madera, pintarlas y para darles un plus, compre ricos tés y se los agregué.
Para envolverlas utilicé papel que generalmente pongo para proteger el piso cuando pinto y ya tenía en casa. También tenía esta soga para atarlos. Me sobró un poco de cinta de mis baldecitos con piñas y los broches navideños que habían quedado sin utilizar de nuestro Calendario de Adviento.
Unas tarjetas muy vintage y muy económicas, unas bolsas muy monas y así salieron esta mañana!
Hoy recibí una nota de ellas diciéndome que les encantaron y que les venían fenomenal para antes de entrar a clase! Ya ven, con poquito dinero, un poco de esfuerzo y mucho cariño podemos agradecer a aquellas personas que tanto tiempo pasan con nuestros hijos.
Este fin de semana salimos de viaje con la familia asi que no creo que pueda postear hasta el año que viene!!! Quiero agradecerles haberme acompañado en el 2012, por sus bonitas palabras, por aconsejarme, por dejarme entrar un poquito en sus vidas, espero que el 2013 os reciba con mucha luz, buenos proyectos, inspiración y que tengamos muchos momentos de compartir!
Felices Fiestas!!!!
This weekend we travel with the family so I do not think I could post until next year! I wish to thank you for accompanied me in 2012, for your nice words, for your advice, for letting me into your lives a little bit, I hope 2013 will receive you with a lot of bright, good projects, inspiration, and that we have many moments to share!
Happy Holidays!!
Me uno a estas fiestas. I'm joining these parties:
Para una referencia más fácil podrán consultar las fiestas en las que participo en el botón correspondiente en la derecha de mi barra lateral.
For an easier reference of parties I am involved in please check the list on the bottom right on my sidebar.